Filed under: Art contemporain, Photographie | Tags: Berlin, exposition, galerie |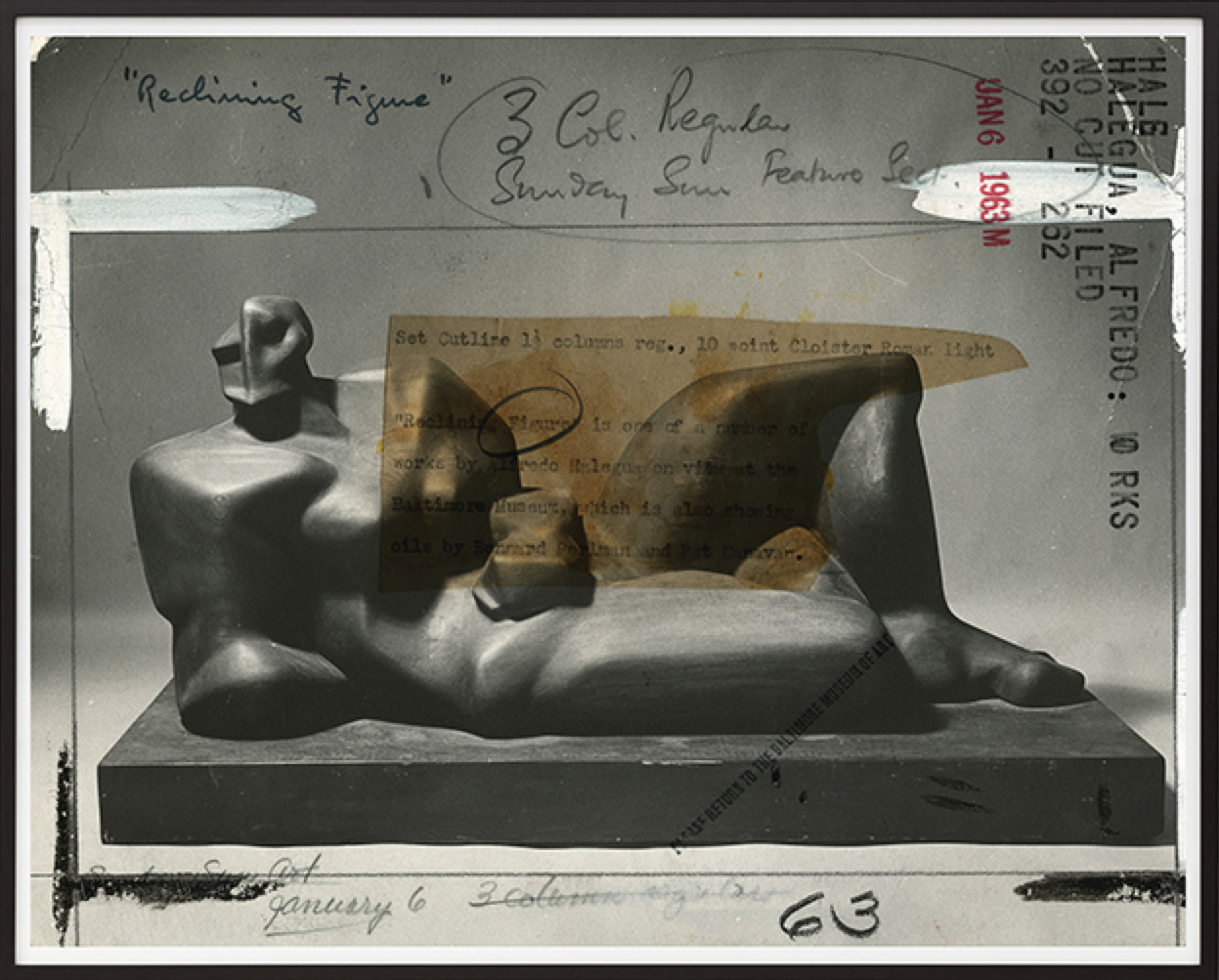 —
Images that have been published in American newspapers and magazines from the 1920s to 1970s are Thomas Ruff's source material for his press++ series, images that in themselves have even more diverse archival origins; the police, NASA, press agencies and press departments of institutions, to name a few. From the 1930s onwards, most of the photographs were no longer sent by mail from the press agency to the newspapers but instead sent as a wire and were then printed out by the newspaper, therefore showing the structure of the wire transmission.
To produce these works, Ruff scans the front and back of each photograph and combines them digitally, taking into account the original image as well as crops, touch-ups, date stamps, scribbles and smudges. Each of these marks varies in line, colour, and implement used; a red stamp, an inky blue fingerprint, a biro squiggle. Ruff has commented how photo-editors at the newspapers had little respect for the photograph, significantly altering the look and meaning of the original with their retouching and comments. Despite how invisible the hand of the editor is typically made to seem, here they are placed front and centre.
SPRÜTH MAGERS, Berlin. 07.07.2017 > 26.08.2017.
---