Filed under: Architecture, Art contemporain | Tags: exposition, Stockholm |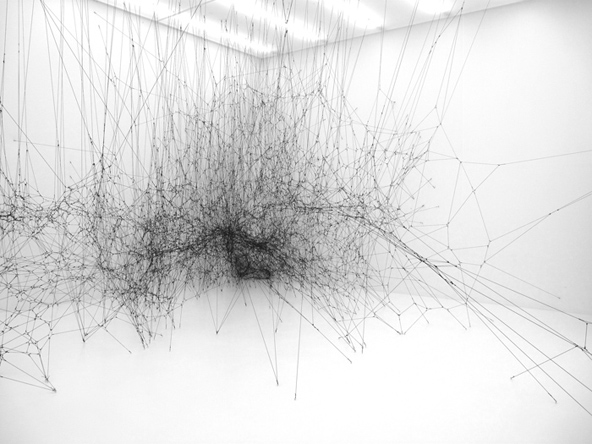 Bonniers Konsthall presents a solo exhibition by the artist and architect Tomás Saraceno.
In collaboration with spider researchers and astrophysicists, Tomás Saraceno has spent several years developing the 400 cubic metre installation. The utopian installations combines science, art and architecture. By inviting a guest artist every year, Bonniers Konsthall enables the creation of new works.
Bonniers Konsthall, Stockholm (SE). 25.02.2010 > 20.06.2010.
---