Filed under: Art contemporain, Graphisme, Photographie | Tags: exposition, Gand |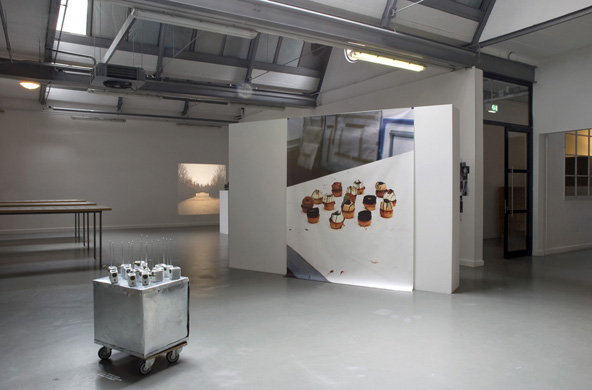 A Group Show, A Punctum exhibition curated by RE, focuses on an alternative approach to the photographic object. It emphasizes the way images are being incorporated by artists, and how photography is used in an (often associative) game of construction and deconstruction of the medium itself.
The websites: Edward Clydesdale Thomson, Sara Deraedt, Eva-Fiore Kovacovsky, Anouk Kruithof, Alexandra Leykauf, Valérie Mannaerts, Michèle Matyn, Saskia Noor van Imhoff, Jimmy Robert, Dominique Somers, Tania Theodorou, Katleen Vinck, Claudia Weber & Wesley Wim Wolkman. Graphic design by Wim Wolkman.
Croxhapox, Gand. 04-09-2010 > 26-09-2010.
---