Filed under: Art contemporain, Graphisme | Tags: livre, Middelburg |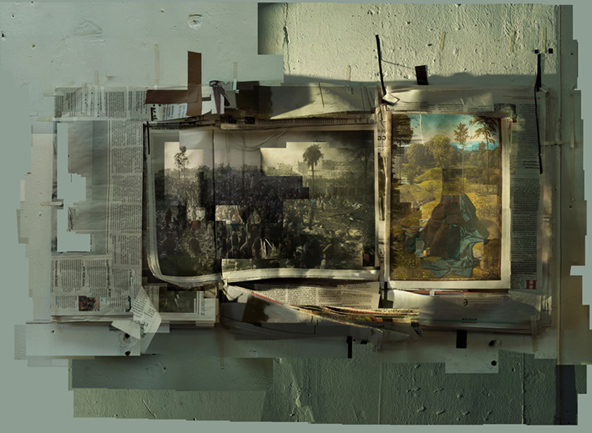 A presentation at De Kabinetten van De Vleeshal. Book launch: Rob Johannesma, In Dark Trees. With works and/or publications by Raymond Taudin Chabot, Kees Goudzwaard, Petra Stavast, Batia Suter, Mark Manders, Roger Willems, Marc Nagtzaam, Marten Hendriks, Gwenneth Boelens, Rob Johannesma, Stuart Bailey, Saskia Janssen, Public Space With a Roof, Paul Elliman, Luuk Wilmering, Susanne Kriemann, Arnoud Holleman, Geert Goiris, Roland Schimmel, Frank van der Salm, Nickel van Duijvenboden, Erik van der Weijde, Hans Gremmen, Nicolas Floc'h, among others…
The catalogue "Plans d'évasion" of Michel François will be published in February 2010.
De Vleeshal, Middelburg. 17.01.2010 > 14.02.2010.
---