Filed under: Art contemporain | Tags: Düsseldorf, exposition |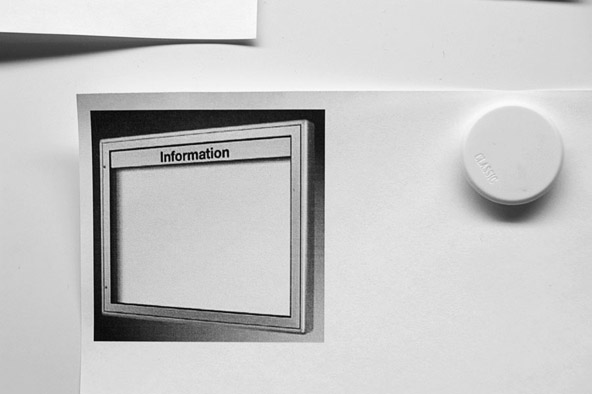 In his artistic approach Heiko Karn (b. 1971) tackles the question of what can be seen under which conditions and how certain objects can be perceived. The boundary between object and viewer as it is also established by the Kunstverein's window display is another important point of interest for Karn. In private as well as in public, language and signs in general produce labellings, representations and appropriations – all indicating a definite aim to influence certain interests and opinions.
Kunstverein für die Rheinlande und Westfalen, Düsseldorf. 23.01.2010 > 14.03.2010.
---