Filed under: Art contemporain, Design | Tags: Anvers, exposition |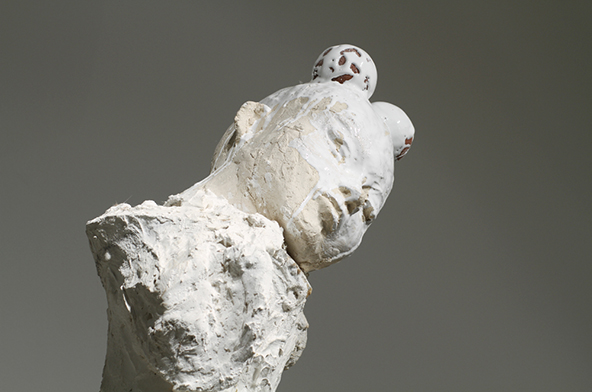 In his early twenties Johan Tahon dug up in the center of Ghent a majolica milk jug. It proved to be an important discovery: it was made by the Antwerp ceramist of Italian descent Guido Andries. Andries introduced majolica in the Netherlands and in 1520 put up a kiln in the Kammenstraat, not far from where gallery Valerie Traan is now located. Johan Tahon shows for the first time his versions of the albarello, or pharmacist's pot, capriciously covered with white enamel.
Valerie Traan, Antwerp. 23.01.2014 > 08.03.2014.
---